A unique
Heritage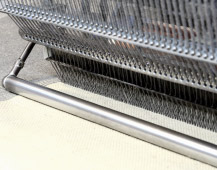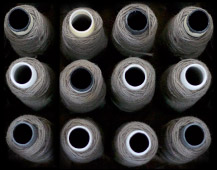 IT ALL BEGAN BACK IN 1969, WITH UNIQUE LOOMS DESIGNED TO CRAFT THE HIGHEST QUALITY CARPET IMPARTING THE ATTRIBUTES THAT ONLY COME WHEN COMBINING PURE NEW ZEALAND WOOL WITH CRAFTSPEOPLE WHO UNDERSTOOD WHAT IT MEANT TO PRODUCE THE BEST CARPETS IN THE COUNTRY.
In 1969 we weren't interested in taking shortcuts - and the same holds true today. What we are interested in is great custom carpets, made properly with the best New Zealand wool.
Essentially, we still make carpets the same way.
Today we still produce premium quality carpets on state of the art equipment with world leading processes and finishing. We've learnt a lot over the years and experience has only reinforced the idea that creating the best carpets in the world is not just about using the latest technology - its about finding the right craftspeople and sourcing the finest materials too.
From farm door to your floor.
We love wool; everything we process has always been, and still is, pure wool. Today we still manufacture using Pure New Zealand Wool and our yarn suppliers are our closest partners. Through them, we know exactly who is supplying the wool for our custom carpets.